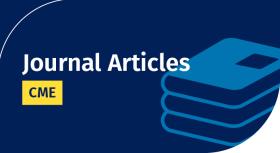 Mechanical-Ventilation Supply and Options for the COVID-19 Pandemic: Leveraging All Available Resources for a Limited Resource in a Crisis
The novel coronavirus disease (COVID-19) has exposed critical supply shortages both in the United States and worldwide, including those in intensive care unit (ICU) and hospital bed supply, hospital staff, and mechanical ventilators. Many of those who are critically ill have required days to weeks of supportive invasive mechanical ventilation (IMV) as part of their treatment. Previous estimates set the U.S. availability of mechanical ventilators at approximately 62,000 full-featured ventilators, with 98,000 non–full-featured devices (including noninvasive devices). Given the limited availability of this resource both in the United States and in low- and middle-income countries, we provide a framework to approach the shortage of IMV resources. Here
we discuss evidence and possibilities to reduce overall IMV needs, discuss strategies to maximize the availability of IMV devices designed for invasive ventilation, discuss the underlying methods in the literature to create and fashion new sources of potential ventilation that are available to hospitals and front-line providers, and discuss the staffing needs necessary to support IMV efforts.
The pandemic has already pushed cities like New York and Boston well beyond previous ICU capacity in its first wave. As hot spots continue to develop around the country and the globe, it is evident that issues may arise ahead regarding the efficient and equitable use of resources. This unique challenge may continue to stretch resources and require care beyond previously set capacities and boundaries. The approaches presented here provide a review of the known evidence and strategies for those at the front line who are facing this challenge.
Target Audience
Pulmonologists, critical care specialists, translational researchers, and clinicians
Learning Objectives
At the conclusion of this activity, learners should be able to:
Describe and implement means of reducing ventilator demand.
Assess and improve their institution's approach to maximizing existing ventilator supply.
Describe and address issues around ICU staffing and resource considerations in a pandemic setting.
Accreditation Statement
The American Thoracic Society is accredited by the Accreditation Council for Continuing Medical Education to provide continuing medical education for physicians.
Disclosure Declaration
Article Authorship Disclosures (as submitted to the ATS prior to article publication date)
Mohammad Dar, M.D. (MassHealth, Boston, MA, USA) reported no relevant financial relationships.
Lakshmana Swamy, M.D., M.B.A. (Boston Medical Center, Boston, MA, USA) reported no relevant financial relationships.
Daniel Gavin, R.R.T. (Boston Medical Center, Boston, MA, USA) reported no relevant financial relationships.
Arthur Theodore, M.D. (Boston Medical Center, Boston, MA, USA) reported no relevant financial relationships.
Off-Label Usage Disclosure
None
Disclosures of AnnalsATS CME Planners
The Annals of the American Thoracic Society (AnnalsATS) original research, commentaries, reviews, and educational content of interest to clinicians and clinical investigators in pediatric and adult pulmonary and sleep medicine and medical critical care. The scope of the journal encompasses content that is applicable to clinical practice, the formative and continuing education of clinical specialists, and the advancement of public health.
The publication of articles that meet these goals by itself is only one step in a multi-step process for the translation of evidence-based improvements in are to clinical practice. Testing for CME credit is designed to function as a next step in the process. This is accomplished through a series of questions written by the author(s) to test that readers have the tools needed to translate recommendations for diagnostic and therapeutic clinical care into clinical practice. Members of the AnnalsATS editorial board review these questions and edit these questions for clarity, educational content, and the quality of the evidence supporting the response to the question.
AnnalsATS CME Planners
Alan M. Fein, M.D.
Podcast Editor, AnnalsATS
Dr. Fein reported that he has no financial relationships with ineligible companies.
Constantine Manthous, M.D.
Associate Editor, AnnalsATS
Dr. Manthous reported that he has no financial relationships with ineligible companies.
Gregory A. Schmidt, M.D.
Editorial Board, AnnalsATS
Dr. Schmidt reported payments for writing a textbook on critical care medicine (McGraw-Hill) and for writing contributions for UptoDate.
Instructions to Receive Credit
To receive credit for this journal article:
Read the journal article. Keep track of how long it takes you to read it.
Once you open the article, the Post-Test becomes available. After reading the article, answer the post-test questions. You must answer all questions correctly to earn credit. You may take the test as many times as you like.
Once you pass the Post-Test, the Evaluation becomes available. Answer all the evaluation questions.
Once you complete the evaluation, select the amount of credit to receive based on the time it took you to read the article.
You can view, save and print your Certificate by pressing the Certificate button.
To review the credits you've earned in this system and reprint certificates, go to the My Learning drop-down list. Then select Transcript.
Available Credit
1.00

AMA PRA Category 1 Credit(s)™

The American Thoracic Society designates this for a maximum of 1.00 AMA PRA Category 1 Credit(s)™. Physicians should claim only the credit commensurate with the extent of their participation in the activity.

1.00

Participation